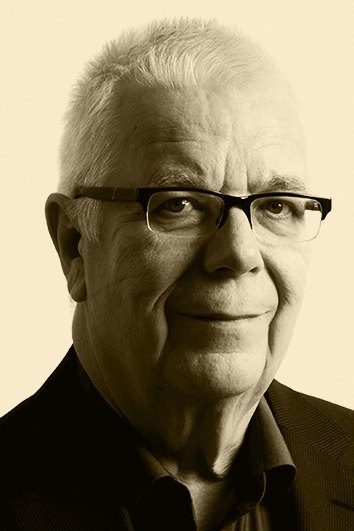 JG has been in the forefront of quality entertainment in The Netherlands since the early 1980s, when he and his former business partner Jaap van Baasbank first started promoting the legendary entertainer and initiator of the famous Festival of Fools, Jango Edwards. JG however started his career in the performing arts in the 70s at the Shaffy Theater, one of Europe's first and foremost fringe theatres, based in Amsterdam.
In the mid 80s Jaap and JG founded Van Baasbank & Baggerman (VanB&B). In the decades that followed VanB&B developed into one of the leading agencies in The Netherlands especially in the field of contemporary dance and percussion. Since the collaboration with Jango Edwards VanB&B always worked on the international market. In the starting years working with well known site specific companies like La Fura Dels Baus, Els Comediants and Royal de Luxe and always seeking "non verbal" shows of a high artistic level.
Continuing on this route the Julidans Festival was developed with the Stadsschouwburg Amsterdam since 1991. Over the years this festival has grown into one of the leading contemporary dance festival in Europe.
Next to Julidans VanB&B built strong relationships with several percussion companies, like STOMP, Ondekoza, Les Tambours du Bronx, Wadaiko Ichiro and Yamato - The Drummers of Japan. This last company developed into the leading Japanese taiko (Japanese drums) companies in Europe. During these years JG was responsible for them within the office and from 1998 to 2009 they gave about 1.500 to 2.000 shows only in Europe.
A handful of companies VanB&B has worked with over de the past decades:
BELGIUM
Wim Vandekeybus/Ultima Vez - Les Ballets C dela B/Alain Platel - Sidi Larbi Cherakoui
CANADA
LaLaLa Human Steps - Cie. Marie Chouinard
CHINA
Guangdong Modern Dance Company - Beijing Modern Dance Company
ISRAËL
Batsheva Dance Company - Mayumana
JAPAN
Ondekoza - Kazuo Ohno - Compagnie Ariadone/Carlotta Ikeda - Yamato The Drummers of Japan - Gagaku Ensemble of the Japanese Imperial Court
SPAIN
Nacho Duato and Compana Nacional de Danza - Chirstina Hoyos
TAIWAN
Cloud Gate Dance Theatre - UTheatre
UK
Akram Khan - STOMP
And many many others.
JG can be reached by his e-mail address: jg@gpag.nl